Bible Text: Matthew 3:13-17
Jesus replied, 'Let it be so now; it is proper for us to do this to fulfill all righteousness.' Then John consented. Matthew 3:15, NIV
A denominational leader was asked, "Why do you like visiting local assemblies unannounced, and when directed forward you declined and stayed under the ministration of the assembly pastor?" "God uses anybody to pass a message at particular time and for a particular purpose," he responded.
When Jesus was at River Jordan to be baptized by John (v 13), He remained resolute. despite all efforts by John the Baptist to stop Him, Jesus replied, "Let it be so now; it is proper to do this to fulfill all righteousness" (v 15). John though not in the same category with Jesus, was assigned to carry out the divine assignment. God designed every situation to pass a message and also prepared a suitable channel by which the message will be well communicated to the particular audience. And a voice from heaven said, this is my son, whom I love; with Him I am well pleased (v 17).
Likewise, believers should stand firm in the course of which they are assigned, and work without fear, favour, or jittery, even when superiors, or colleagues are present. It is then we can be counted worthy and pleasing unto Christ.
Insight: Let us do the work of our Father at the right time.
Prayer: Help me, Lord not to fail you and my generation.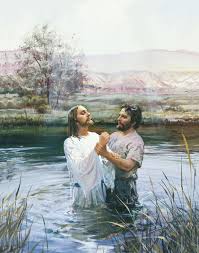 Similar Posts